Honda Odyssey FL250, FL350 and Honda Pilot FL400 ATVs
Oddball ORV is dedicated to the Honda Odyssey and Pilot community. These rare and highly sought after ATVs were built on and off from the late 70s into the early 90s. There is an active community of avid enthusiasts still wrenching and driving these awesome machines to this day.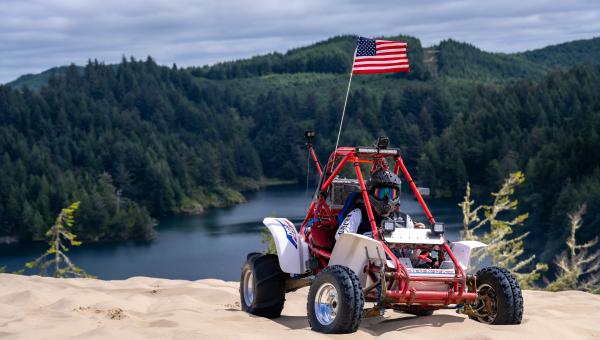 Honda Odyssey & Pilot New, Used, Rebuilt & Aftermarket Parts
We are just getting started but already have a great parts selection to choose from. Need a water cooled head for your FL350? We have that! Need Worx Shox to make that ride smoother? Yup, we have that too! Need fenders to replace the broken ones when you rolled it having too much fun? Yup, we even have fenders! We also have dash panels, aluminum fuel tanks, air intakes, exhaust pipes, radiators, brake parts, body parts, engine upgrades and more. We are adding more products each month as they become available. Most of our parts right now are for the FL350 but we are adding FL250 parts and eventually FL400 parts in the future so keep checking back often!
Current Featured Products:

Calling all fabricators and parts makers!
Our goal is to be a bridge to the community. If you make parts for the Odyssey or Pilot that you wish to sell but don't want the hassle of setting up a website or dealing with eBay (and their expensive commisions) please contact us! We can set you up to showcase and sell your parts here and for a much better cost than eBay..